Are you looking for high-quality professional orthodontic care that is both comfortable and convenient? Don't look any further—Foothills Pediatric Dentistry & Orthodontics in Pigeon Forge, TN, is here to provide the exceptional quality of orthodontic services you're searching for. Offering comprehensive treatments for adults, teens, and children alike, Dr. Evan and the rest of our team go above and beyond to ensure each patient receives personalized care based on their unique needs.
With the latest technology and state-of-the-art equipment, your needs will be met with consistently fast results. So whether you're considering braces or Invisalign, Foothills Pediatric Dentistry & Orthodontics has got you covered as we prioritize making your visit efficient and engaging every step of the way!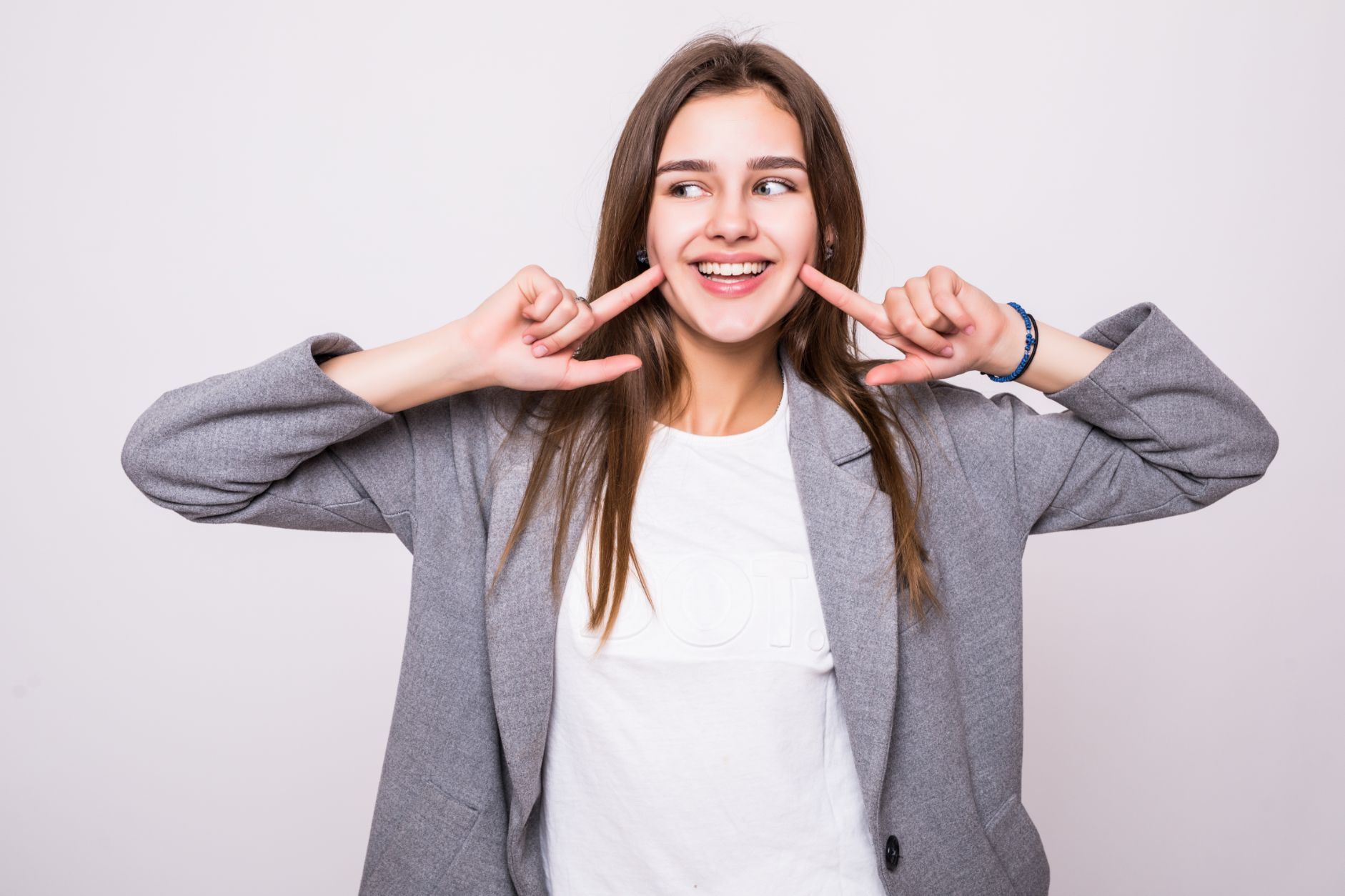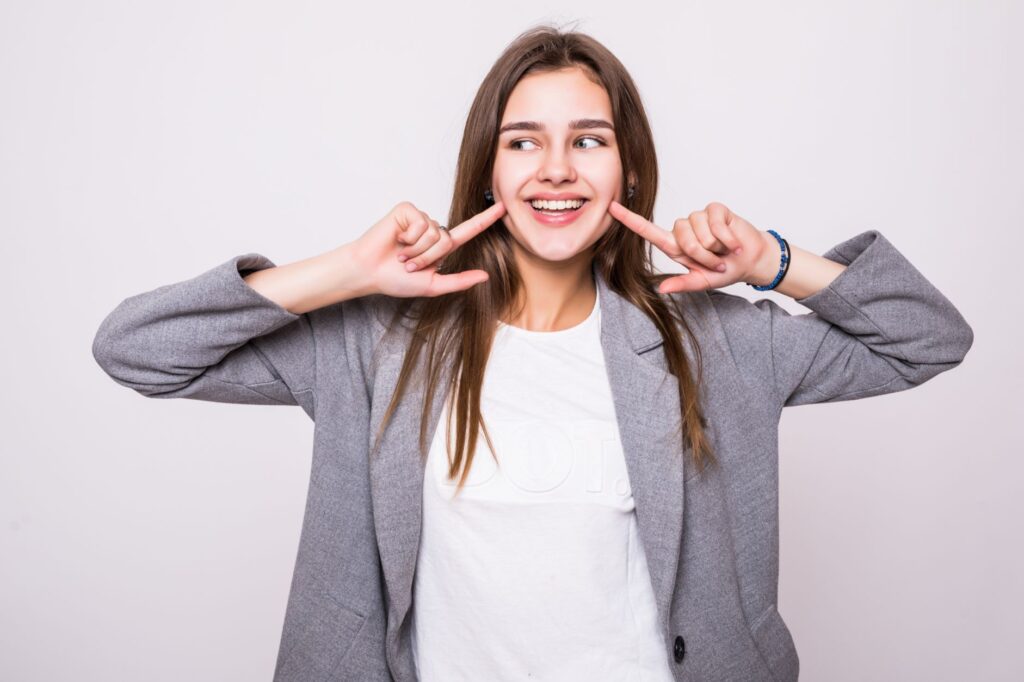 Top Rated Pigeon Forge Orthodontics Office
Foothills Pediatric Dentistry & Orthodontics is your top-rated orthodontic office in Pigeon Forge, TN. Our attention to detail and commitment to patient comfort, satisfaction, and safety makes us the go-to office for braces, Invisalign, and other orthodontic care in the area.
Additionally, we understand how important it is for parents to feel confident in their child's care, as well as their own. This is why we are dedicated to ensuring the highest quality of services available for all of our patients, regardless of age.
We also keep our patients informed throughout their treatment journey by providing thorough explanations of all processes and treatments. With us, you'll never have to worry about a surprise bill because our team will always let you know exactly what to expect when it comes to costs!
Orthodontic Services We Offer
Dr. Evan and our orthodontic team are passionate about helping our patients achieve beautiful, healthy smiles. We offer comprehensive orthodontic services to help ensure that your teeth and jaws are properly aligned and that your smile is as beautiful as it is functional!
Braces
Braces are a time-tested and reliable method of straightening teeth and correcting misaligned bites. We offer both traditional metal braces as well as ceramic braces, which are less visible than their metal counterparts but just as effective. During your consultation with us, we will discuss the pros and cons of each type of braces to help you decide which option is right for you or your child.
Invisalign
Invisalign is a popular choice for many of our adult patients who want to discreetly correct their smiles without the use of more traditional braces. Invisalign aligners fit over your teeth comfortably and gently guide your teeth into proper alignment over time without causing any discomfort or irritation.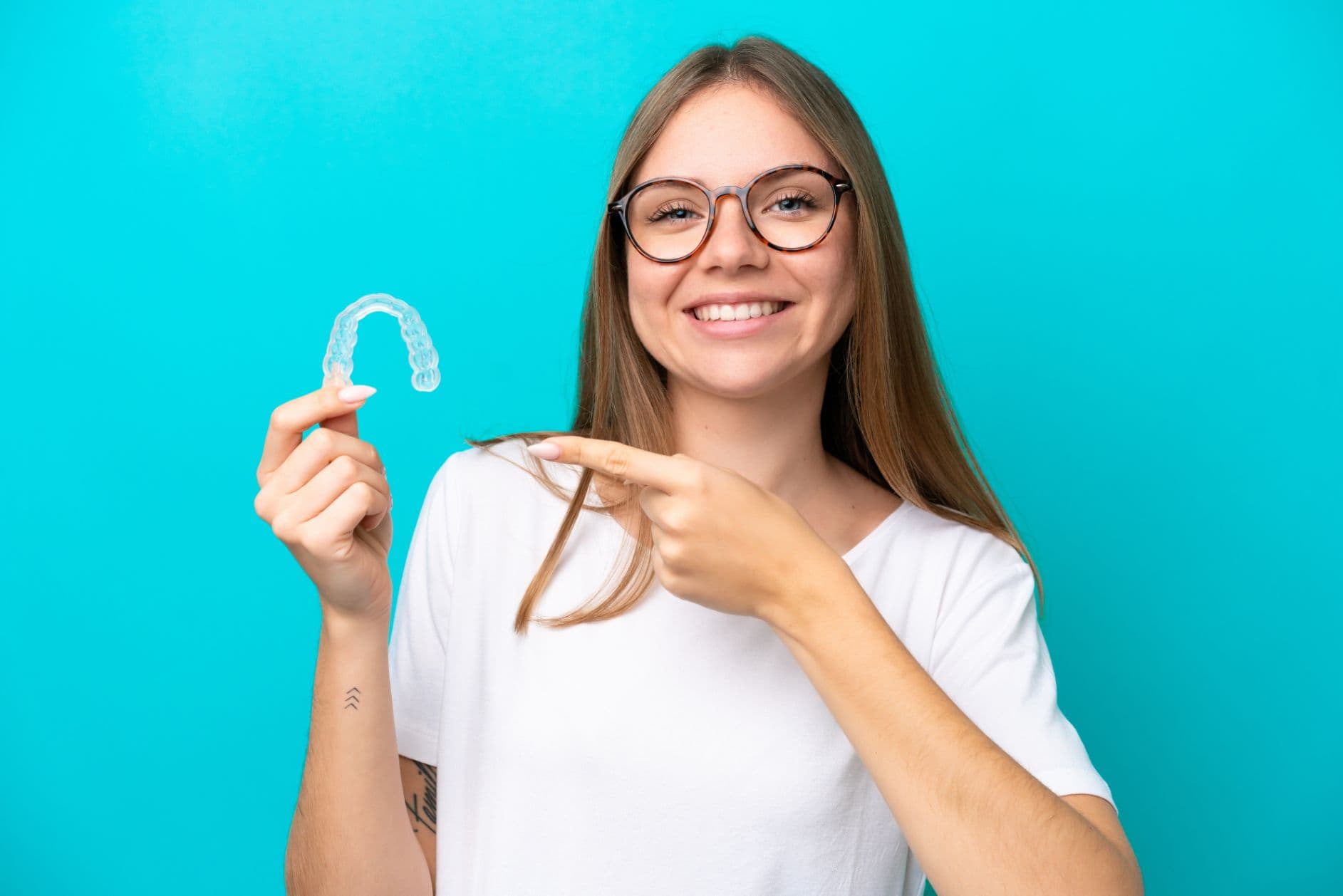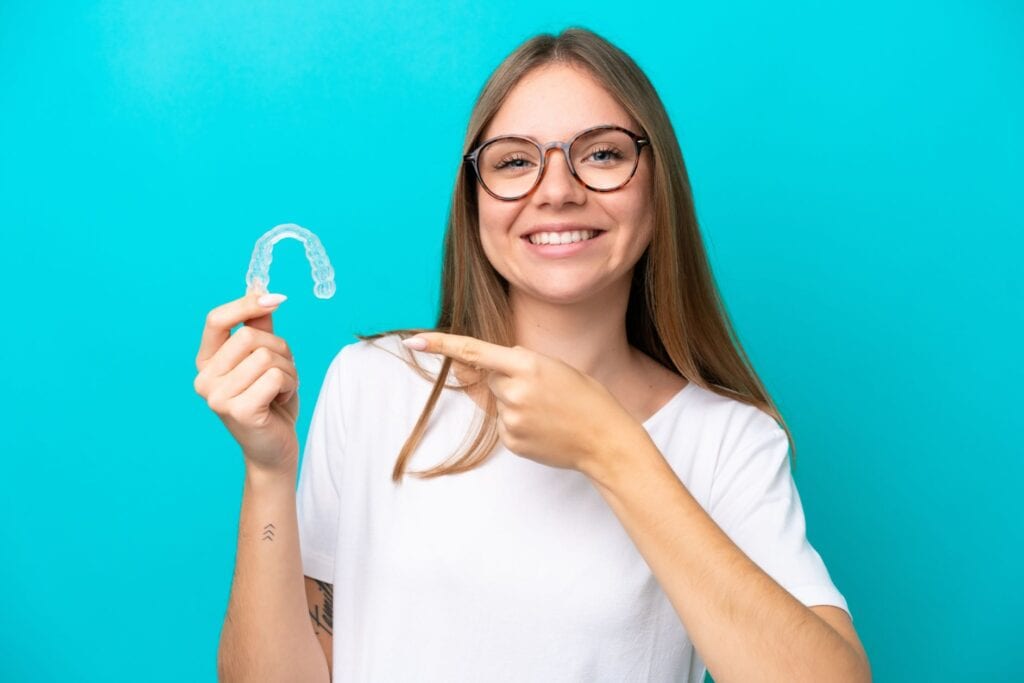 Invisalign Provider In Pigeon Forge, TN
Through the use of Invisalign in Pigeon Forge, TN, we can achieve beautiful smiles in an amazingly short amount of time. This state-of-the-art treatment is a great alternative to traditional braces and offers several benefits that make it an excellent choice for our patients. Invisalign is a popular orthodontic treatment that utilizes smooth, clear plastic trays to straighten teeth. Patients appreciate how discreet and comfortable it is—especially since no one can even notice you're wearing them!
Furthermore, their smooth design means fewer places for food particles to get caught and fewer places for bacteria to hide. Plus, Invisalign's removable trays allow you to brush and floss more effectively. With convenient visits and easy checkups here at Foothills Pediatric Dentistry & Orthodontics, taking advantage of Invisalign in Pigeon Forge is simple.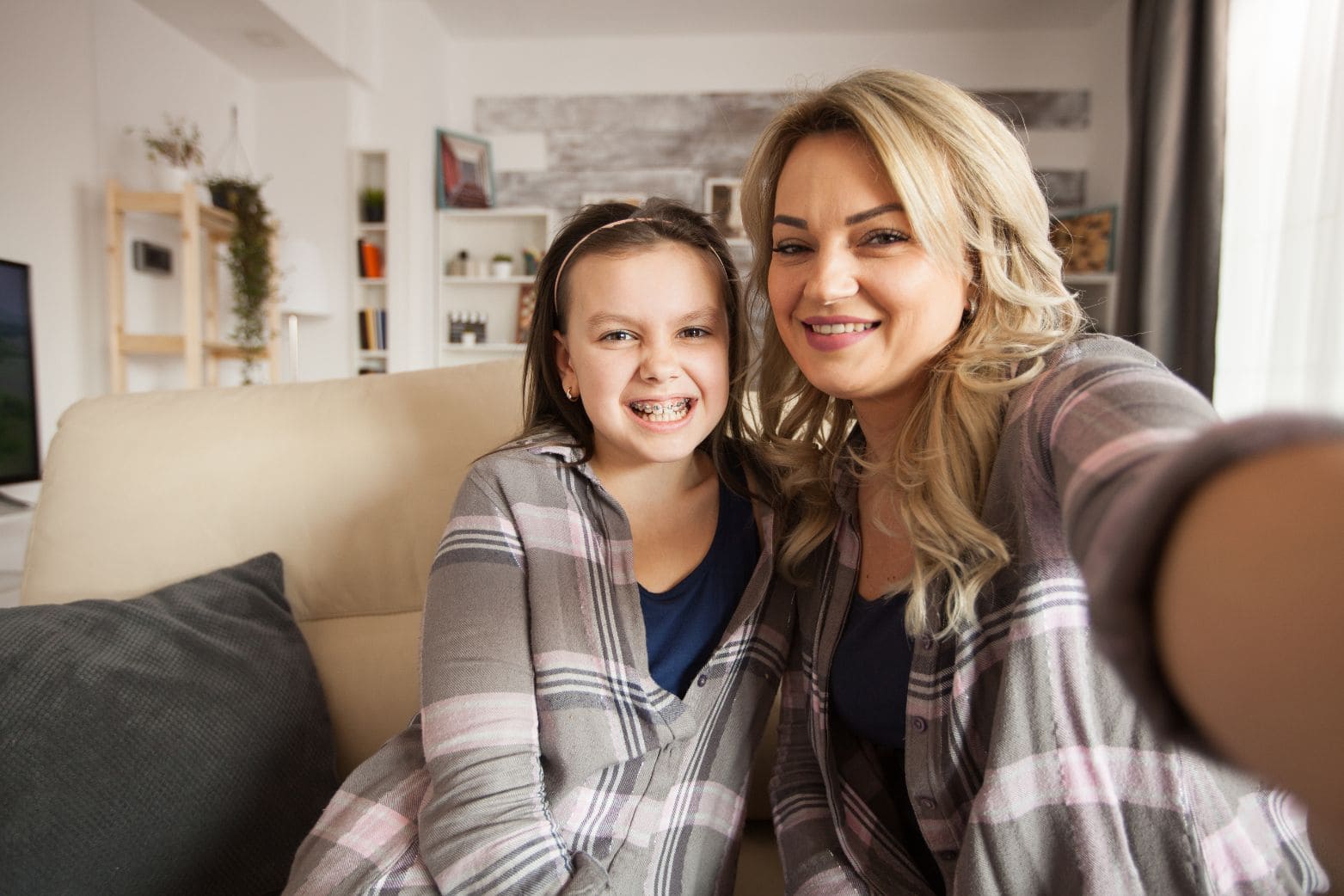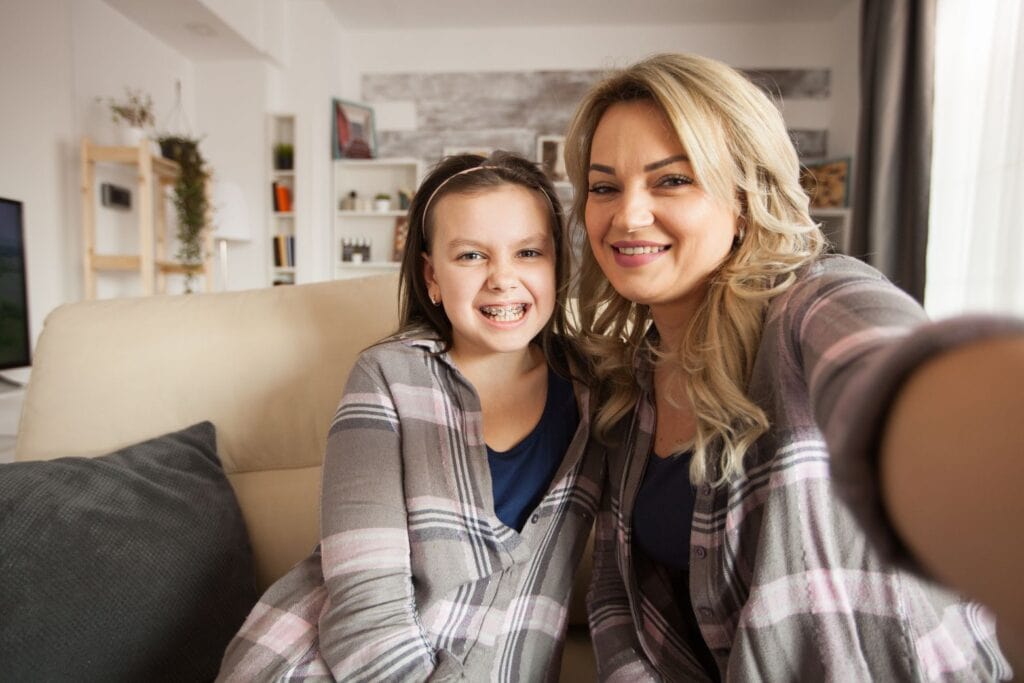 Braces In Pigeon Forge, TN
The braces treatment plan we offer is personalized to each individual patient to ensure optimal results. With the help of Dr. Evan, our experienced orthodontic team will examine your bite and teeth before determining which type of braces will be most effective. Once the treatment plan has been finalized, we use only the most advanced technology to ensure accuracy while placing your chosen brackets onto your teeth.
Types Of Braces We Provide
We understand how important it is for you and your child to feel comfortable with their orthodontic treatment, which is why we ensure to provide the latest technology and highest quality braces available.
Traditional Metal Braces
Our traditional metal braces are what most people think of when they hear the word "braces." They offer several advantages, including being a highly affordable option for braces in Pigeon Forge, TN, and being able to correct more severe cases of misalignment. They are also very durable and less likely to break during the treatment!
Ceramic Braces
Ceramic braces are made from a synthetic material that is designed to match the color of your teeth, making them virtually invisible when worn. They also provide a superior level of comfort because they can be adjusted with only a few visits to our office. Additionally, ceramic brackets are small and smooth, further decreasing their visibility and making them much less noticeable when talking or smiling.
Visit Our Pigeon Forge Office Today Or Request A Free Consultation
So what are you waiting for? Experience the Foothills Pediatric Dentistry & Orthodontics difference today! Our practice prides itself on providing friendly, personalized care to assist you in achieving the smile of your dreams. So visit us today or request a free consultation online now! Dr. Evan is the orthodontic specialist in Pigeon Forge, TN, and will be there to answer all your questions and provide you with the best possible orthodontic care experience.